Announcing Stoneleigh's 2016-2017 Emerging Leader Fellows
We are excited to announce the selection of our newest cohort of
Emerging Leader Fellows
. The Emerging Leader Fellowship provides a dynamic, hands-on experience for young professionals interested in addressing the needs of Greater Philadelphia's most vulnerable youth through policy analysis, research, or advocacy. Fellows work collaboratively with a host organization to execute projects that simultaneously advance the mission of the organization and allow the Fellow to gain new skills.
We received a record number of abstracts this application cycle from organizations seeking a Fellow. From this strong group, we ultimately chose the following candidates to pursue projects this Fall: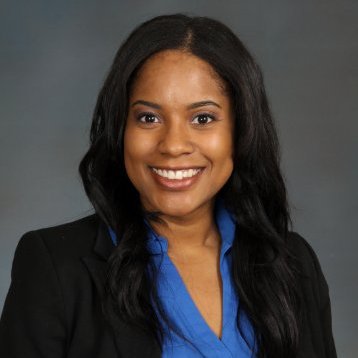 Natasha Felder
Organization: Youth Sentencing & Reentry Project
Project: Natasha will develop a resource guide for attorneys representing girls in the adult criminal and juvenile justice systems; she will also educate stakeholders about how to better address the unique issues system-involved girls face -- including sexual abuse, teen pregnancy, housing instability, and inadequate educational opportunities.
About the Fellow: Natasha has held numerous positions within Philadelphia's Juvenile Justice System, including serving as a Philadelphia Juvenile Probation Officer, a Residential Detention and Treatment Counselor, a Client Relations Liaison, and as a Reintegration Worker. Currently, she is completing her final semester of law school at Villanova University's Charles Widger School of Law. During her legal studies, Natasha worked with the Villanova Law Institute to Address Commercial Sexual Exploitation; interned at the United States Attorney's Office; and served in certified legal intern positions in the Villanova Civil Justice Clinic, the Philadelphia District Attorney's Office and the Montgomery County Public Defender's Office-Juvenile Unit. Natasha was a summer 2014 Walter E. Lucas Public Interest Fellow, served as the 2015-2016 President of the Villanova Black Law Students Association, and worked throughout law school as a residential treatment counselor at The Village Residential Treatment Program for girls. Natasha also holds a Master of Science in Criminology from Saint Joseph's University.
---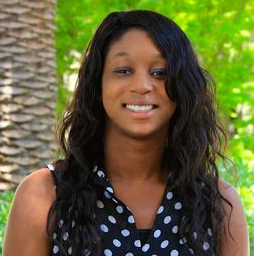 Dominique Mikell
Organization: Juvenile Law Center
Project: Dominque will examine how Pennsylvania's extended foster care legislation (Act 91) is currently being implemented, make recommendations for improvement, and develop an advocacy plan designed to encourage more youth involved in the child welfare system to continue to benefit from state-funded services until they turn 21.
About the Fellow: Dominique is currently finishing her graduate degree at the University of Chicago's School of Social Service Administration. She serves as a research assistant for the California Youth Transitions to Adulthood (CalYOUTH) Study -- one of the largest studies on young adults in extended foster care. The study provides critical insight to stakeholders after the passage of the California Fostering Connections to Success Act (Assembly Bill 12). While an intern at the Chicago Child Care Society, she evaluated the efficacy of programs being provided to vulnerable families in Chicago and developed evidence-based approaches to program improvement. Dominique has also interned for CHANGE Illinois, where she gained valuable knowledge about how to facilitate inter-organizational cooperation towards a common mission. Dominique received her Bachelor's Degree from Stanford University.

Katharine Vengraitis
Organization: Defender Association of Philadelphia
Project: Katharine will work with the Defender Association's Juvenile Unit, along with experts at the Education Law Center and the Disability Rights Network, to strengthen attorneys' ability to provide holistic representation and educational advocacy for dependent and delinquent clients with special education needs.
About the Fellow: Katharine is currently completing a yearlong clerkship on the United States Court of Appeals for the Third Circuit. She graduated from the Temple University School of Law, where she represented clients through the Medical-Legal Partnership at St. Christopher's Hospital for Children, the Mazzoni Center, and the Temple Legal Aid Office. While in law school, Kate also completed internships at Community Legal Services; Community Legal Aid Society, Inc.; and the Institute on Disabilities. As a law student, Kate served on the Boards of the Student Public Interest Network, the Women's Law Caucus, and the Health Law Society; she also served as the Executive Editor for the Temple Law Review. Before law school, Kate attended the Drexel University School of Public Health, from which she received a Master of Public Health, with a concentration in health policy. For her thesis, Kate worked with the Pennsylvania Health Law Project researching the intersection between race, disability, and the use of Medicaid home and community-based waivers for long-term care.